Serata di degustazione internazionale con i Symphonia Spirits e ANAG Sicilia
Sarà una serata di degustazione dal sapore internazionale e particolare quella in programma giovedì 29 giugno a Vittoria. Organizzato dalla delegazione di ANAG Sicilia in collaborazione con ANAG Vittoria, l'appuntamento sarà dedicato ai Symphonia Spirits della distilleria nord irlandese Woodlab Distillery, presentati per la prima volta in Italia con una degustazione tecnica riservata ai soci ANAG.
I Symphonia Spirits protagonisti della serata sono 3 Gin prodotti nel rispetto della filosofia irlandese, che valorizza il legame con la natura e l'utilizzo di botaniche locali, e un Rum importato dai Caraibi e in cui vengono aggiunte botaniche locali e, in infusione, la mela gold della città Armagh, nota come the Orchard of Ireland (il frutteto d'Irlanda).
La masterclass sarà guidata da Francesco Senia, socio ANAG nella delegazione Sicilia, distillatore e responsabile della produzione nella distilleria Woodlab Distillery.
L'appuntamento è per le ore 20.30 al Ristorante Acqua e vino di Vittoria, in via P. Umberto, 98.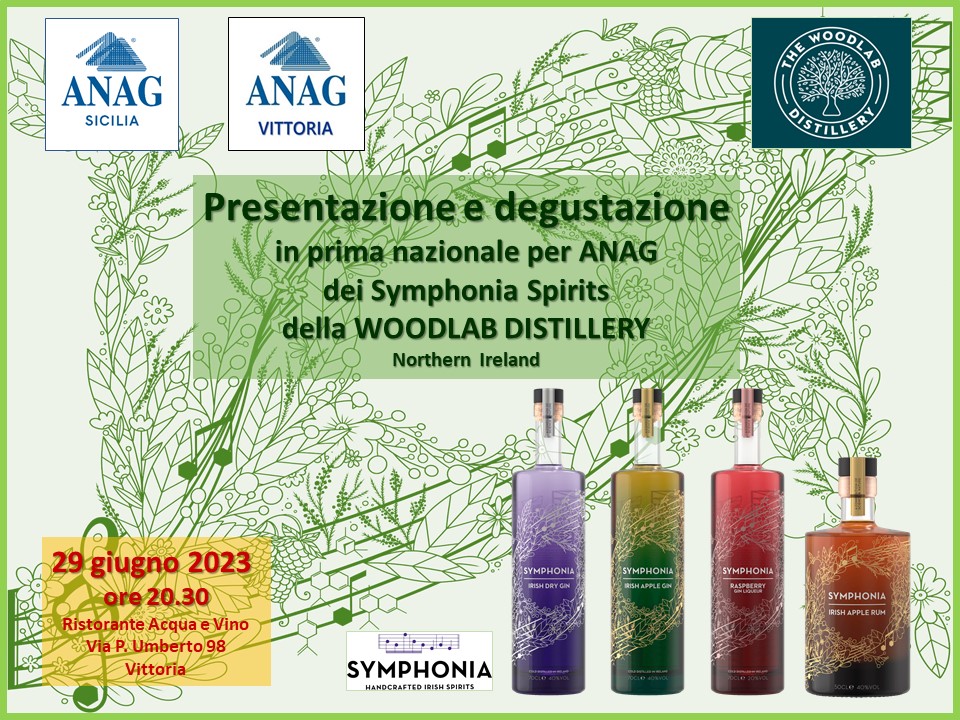 Torna alla lista