A tutta birra con Anag Vittoria (mercoledì 21 marzo)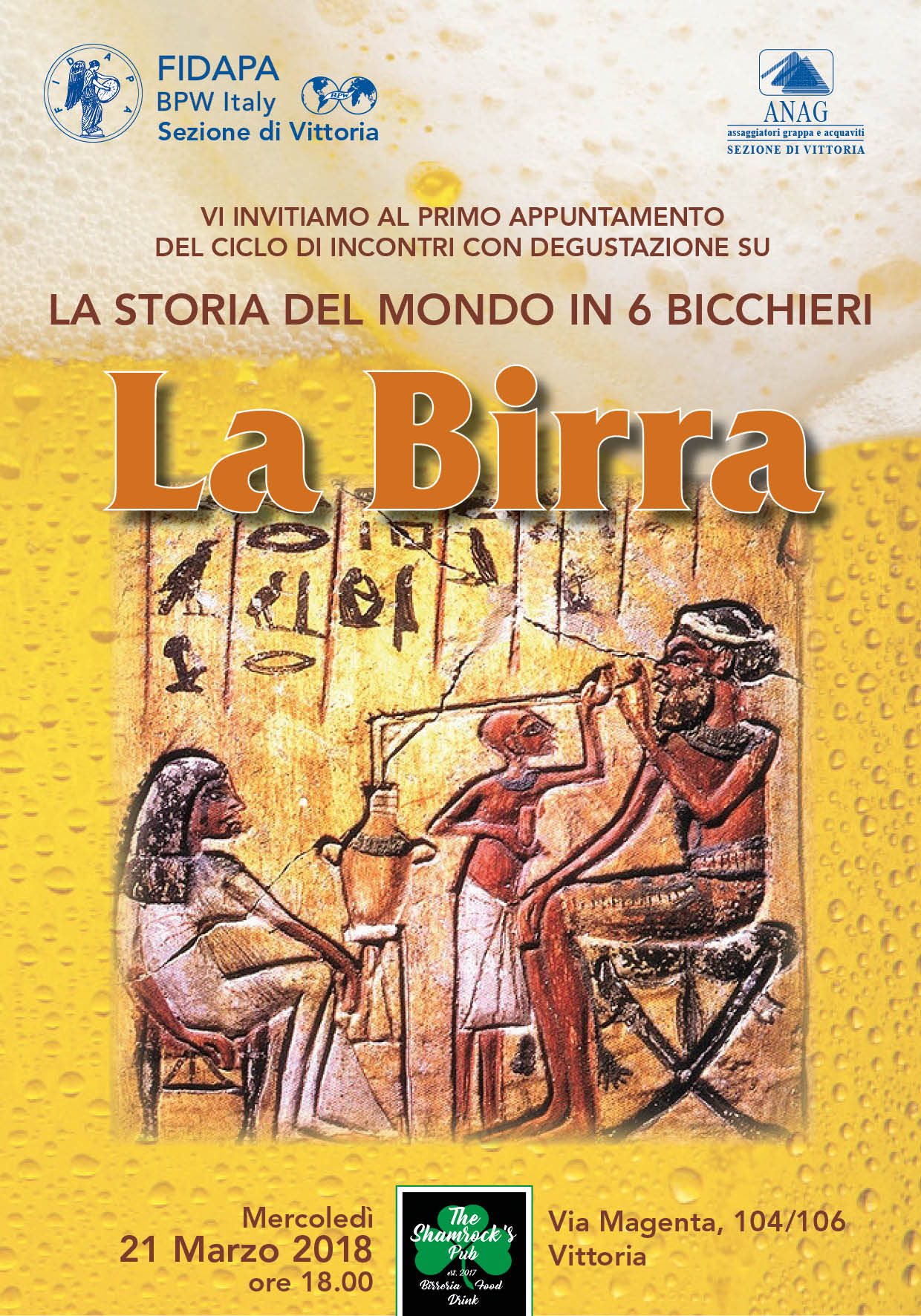 Incontro a tutta birra mercoledì 21 marzo in compagnia di Anag Vittoria e delle rappresentanti di FIDAPA Vittoria, Federazione Italiana Donne Arti Professioni Affari – Business and Professional Women International. L'incontro aprirà un ciclo di sei appuntamenti dedicati alla storia del mondo in sei bicchieri e sarà dedicato alla birra e alla sua storia attraverso i secoli, dai Sumeri ed Egiziani al Medioevo fino ai giorni nostri, prima di una degustazione guidata di quattro birre alla spina di stili birrai diversi e un approfondimento sulla storia del birrificio.
L'appuntamento è in programma alle ore 18 a The Shumrock's Pub, via Magenta 104/106, e vedrà protagoniste le socie di Anag Vittoria che fanno parte anche di FIDAPA Vittoria.
Torna alla lista